Planing Machine Tools
Introduction
Planing is used for the production of flat surfaces. The workpiece is clamped onto the worktable and the worktable is reciprocated while the tool is held stationary. The tool is only moved to provide a feed when the workpiece is moving on the return stroke.

The worktable moves on hardened ways and is designed for large size work.

As the tool post and the bedplate are designed to be very rigid the planer can take very heavy cuts and can machine very accurately. (0,5mm to 0,075mm).

The largest length of workpiece is limited by the table stroke and the largest section is limited by the size of the toolhead. The width of worktable can be up to 2,5m and the length of stroke can be up to 7m.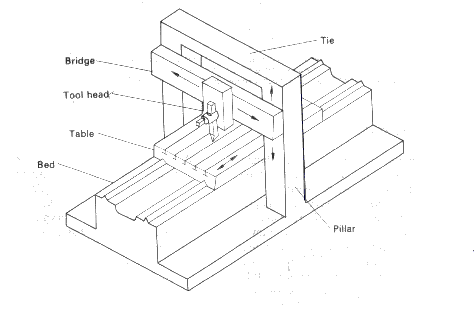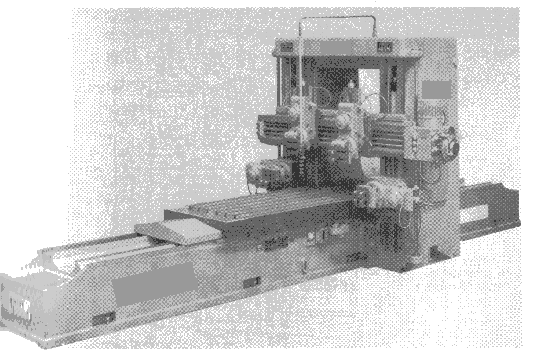 ---
Planer Millers
The planer millers have all the features of planing machines but include a milling cutting head in place to the single point cutting tools
Manufacturing Index
Machining